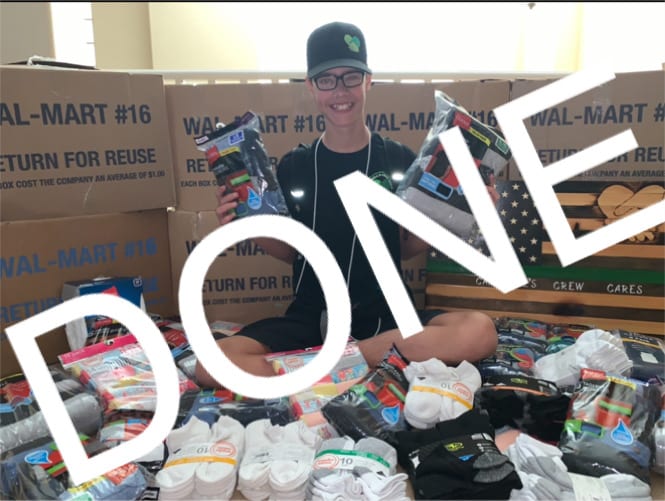 Drop Your Drawers for CCC
This past March and April, Campbell's Crew Cares partnered with many business and charities all over Arizona, in order to raise money and collect underwear for St Vincents De Paul.  Since underwear is a very important need in the St Vincents De Paul Shelter. Many of the people from the shelter can wear donated clothes, but nobody should have to wear used underwear. That is why we need your help. because of such awesome support we were able to donate over 500 pairs of underwear, along with some plain white shirts, socks and even hygiene bags.
Thank you so much for all your love and financial support of Campbell and his charity.  $2,267.81 was spent on 123 pairs of men's tennis shoes and 96 pairs of flip flops were donated to St. Vincent de Paul.  Walk this way event was successful because of all your love and support.  We cherish each and every one of you and will do our best to make you all proud.  Thank you!
As we all know Corona Virus affected a lot of people worldwide and there was one person in particular that we needed to help!  Her name was Jayne and she had been working in the hospitals and had gotten Covid.  She had a rough time getting through, but she did it!  When she was in the hospital, she needed oxygen and her body became dependent on it continuous oxygen 24/7 and she was having to use 19 oxygen tanks a day!  So, we figured we would help out and we gifted her a portable oxygen concentrator that she can take everywhere she goes.
OUR STORY
Campbell's Crew Cares was founded on, October of 2017, after Campbell's Make a Wish. Campbell was 11 years old.  His wish was to go to Wrigley Field in Chicago, to go see his best friend Kyle play baseball. On the flight home, he asked to create a charity, so he could help people in need because so many kinds and wonderful people had helped him. On October 3rd, his wish became a reality as we became our very own 501c3 charity and later that year we were certified as a Qualified Charitable Organization in Arizona. Campbell was named the Chief Inspirational Officer of Campbell's Crew Cares.  In December of 2017, we partnered with Clothe a Child Project to take 150 in need children shopping for new clothes. It was an incredible event. In the following months, we planned and hosted our first fundraising event. It was called Bourbon 101 and we raised around $10,000. In October, Campbell's Crew Cares partnered with Noah's Kindness Project to donate a very special piece of medical equipment to Banner Desert Hospital. The device is called a CuddleCot, it is used to give families more time to say goodbye to their precious angel babies. The CuddleCot was donated in memory of Noah James Haskovec. In December of 2018, with the help of Clothe a Child we took another 150 in need children shopping for clothes, shoes and even a toy. In February of 2019, we hosted our second fundraising event, called Beer U: A Liquid Education. We Raised approximately $26,000 that night. In August of 2019, we donated 870 backpacks to an entire in need school. We donated our second CuddleCot to the Ryan House in September 2019.  In December of 2019, we hosted two of our very own Campbell's Clothing for Kids events that provided clothing to 154 children in need.
We are currently working on a underwear drive, 'Drop your Drawers', to donate to St. Vincent's DePaul in April of 2020. Additional activities include Campbell's Crew Cares partnering with numerous charitable organizations to pass out over 3900 food bags to people on the streets since we started the charity.  We have raised funds for 35,000 cans of food for St. Vincent's DePaul And this Christmas, we will once again be doing our second annual Campbells Clothing for Kids event. This of course could not have been done without the help of our generous donors and our incredible volunteers who were at Walmart by 6 am on a Saturday. We are all so excited for 2020, we have some big, big plans.  All of this has been accomplished thanks to our incredible donors and volunteers over the last few years and to everyone that has helped we cannot thank you enough.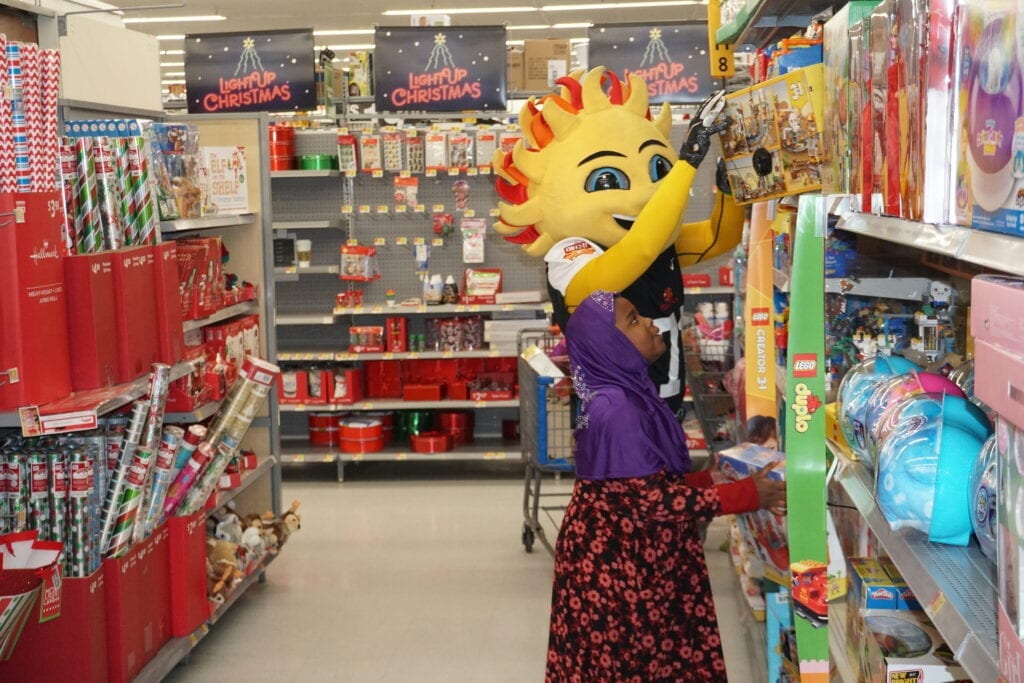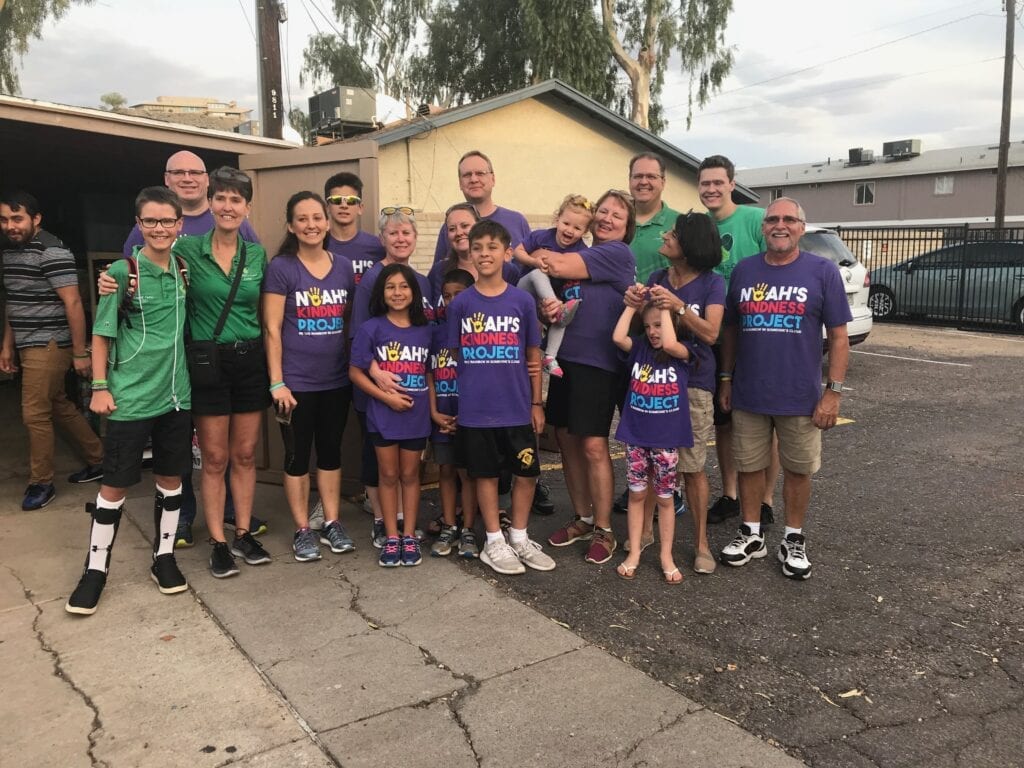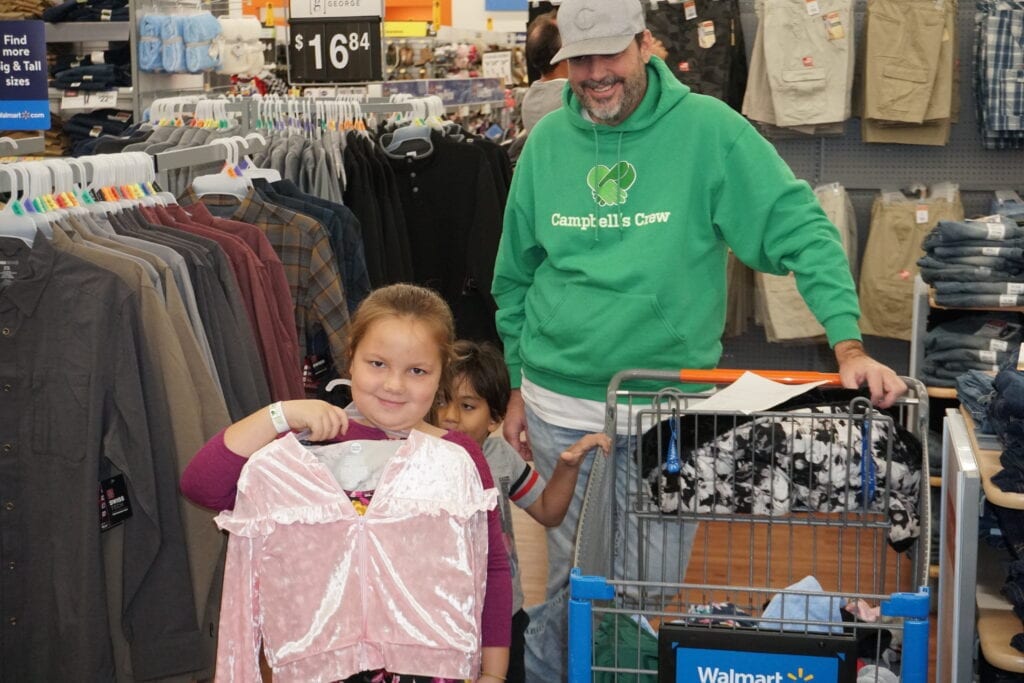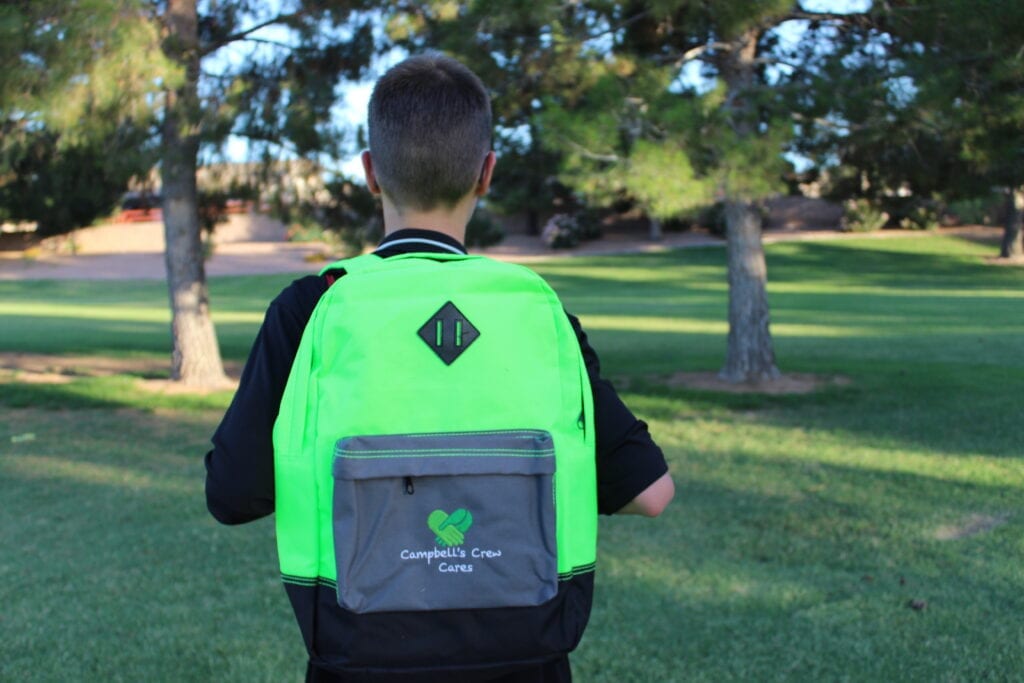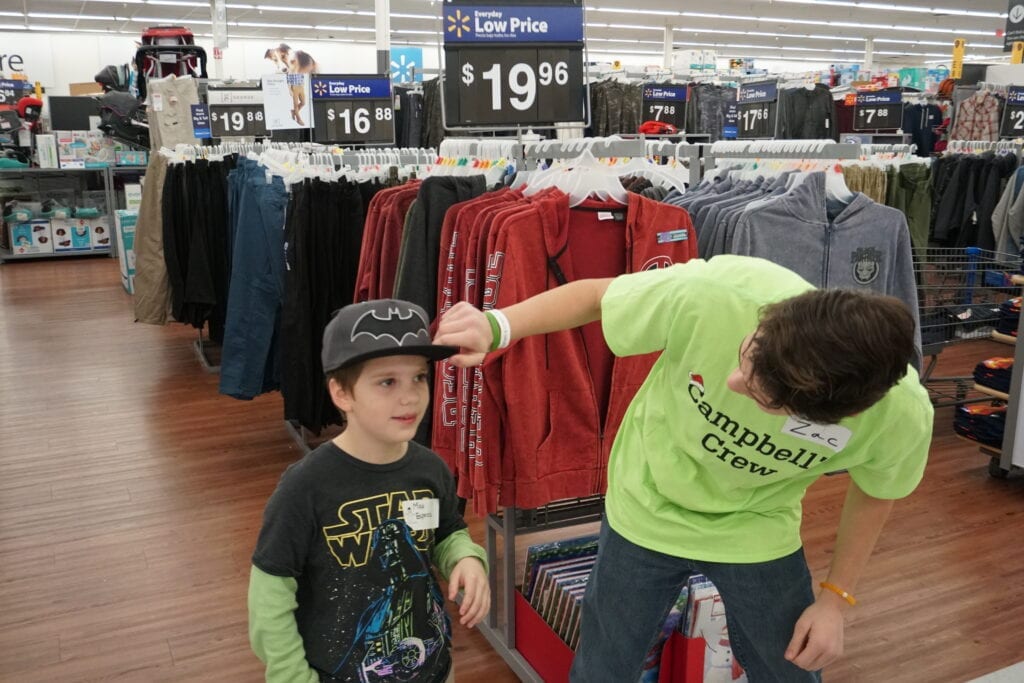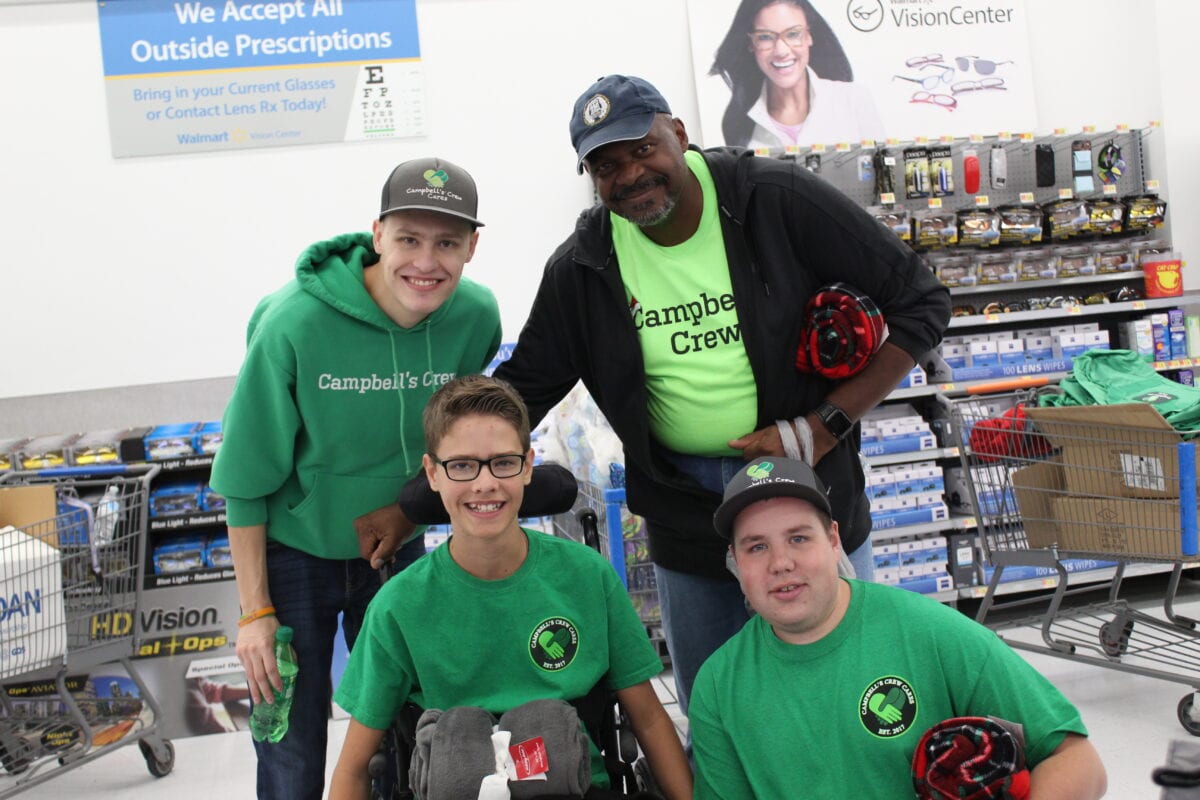 Big things are happening in the next few months with Campbell's Crew Cares!  Some amazing projects and a lot of Hope being shared with those whom could really use it!  From backpacks to food bags!  Thank you for helping us provide hope to those in need.